DATE: Saturday 22 July, 1995
PLACE: Chambery to Branges
WEATHER: Hot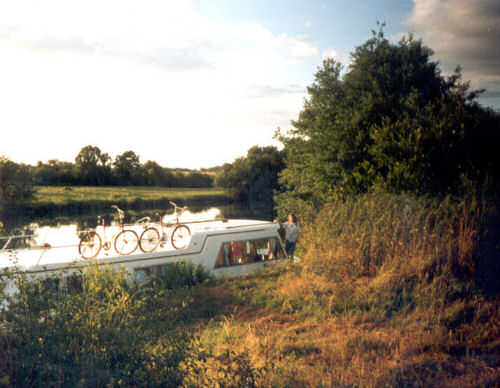 REMARKS: Nice breakfast and then priority number 1: Laundry. We have been given vague verbal directions, but they lead us nowhere. Public Relations give us a map and 2 suggestions. We aim for one and then stumble on the other. We then need coins; change required. Once the washing has begun, we all go wandering through a lovely small town and discover an open-air market, at which we buy fresh fruit. Next we have to navigate our way to the (even smaller) town of Branges.
We set off and follow what seems to be the wrong direction, and a very circuitous route. We first climb a saddle and then descend into a river valley; and then another; and then a third.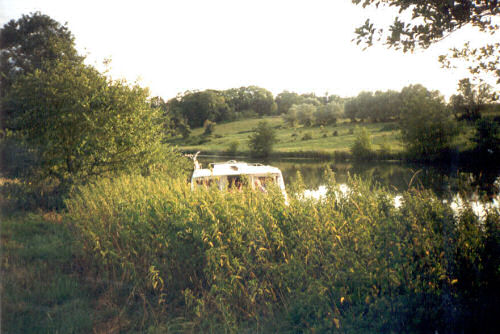 We drive through a succession of small towns and villages (even one in which 5 elephants are delaying traffic by their procession advertising a circus). They are picturesque, although not always of the postcard variety. We also encounter a number of caravans - as in New Zealand, they tend to keep going, and without passing lanes, my frustration builds.
It is also getting late. 1400 is the hour we are meant to be at Branges.
A masterly piece of map-reading and navigation by Desiree gets us to Branges at 1415 - and the Daltons aren't even there yet!
We refresh ourselves with drink and wait. 30 minutes later we are loading the boat; 60 minutes we are on the practice run, and then off.
A short distance downstream we moor and have dinner and the kids run off some energy.
The change of pace is already being felt: an early night.